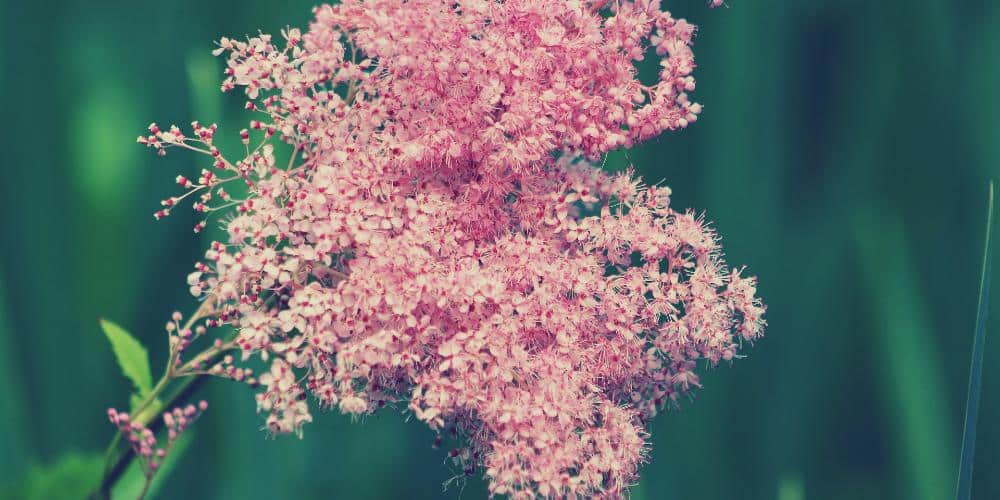 There are thousands of medicinal plants out there, but the nine herbs listed below can provide most of what you need to create a backyard pharmacy.
If you grow these herbs in your backyard, you won't have to go out foraging for hours on end or put your faith in store-bought herbs that have been depleted of their nutrient content, says herbalist Dr. Nicole Apelian.
Here are 9 useful herbs you should have in your home garden:
California poppy (Eschscholzia californica)
The California poppy contains a variety of plant compounds, including alkaloids (allocryptopine and protopine) and flavone glycosides, which are said to exhibit pain-relieving, antispasmodic and hypnotic activities.
Herbalist Dr. Aviva Romm notes that California poppy is a relaxant herb that promotes sleep. It also has a calming effect and can be used to reduce anxiety and nervousness.
According to herbalists Rosemary Gladstar and David Hoffman, California poppy is a safe natural sedative to use for children, especially those who are over-excited and cannot sleep. To make a gentle, soothing tea, combine California poppy with chamomile, milky oats and marshmallow root.
California poppy is more powerful than morphine but is safer to use for treating and managing acute and chronic pain.
Calendula (Calendula officinalis)
Essential oils, flavonoids, polysaccharides and triterpenoids are the principal constituents of calendula flowers. These plant compounds exhibit pharmacological activity, according to the book Medicinal Herbs in Primary Care.
Calendula has nourishing benefits for the skin and is used topically for treating wounds due to its soothing and antimicrobial properties. It may also be beneficial for chronic prostatitis, diaper dermatitis, episiotomy healing, gingivitis, leg ulcers (neuropathic and venous), radiation dermatitis, radiation mucositis and vaginal candidiasis. Calendula has anti-inflammatory, anti-tumor and cytotoxic properties.
Chamomile (Matricaria chamomilla)
A well-known medicinal plant often referred to as the "star among medicinal species" and included in the pharmacopeia of 26 countries, chamomile has been an ingredient of several traditional, Unani (a system of medicine practiced in India), and homeopathy medicinal preparations. It is also used for colic, flatulence, hysteria and intermittent fever.
The essential oil derived from chamomile flowers has anti-inflammatory, antiseptic and anti-spasmodic properties. The herb can be used internally — mainly as a tisane (caffeine-free tea) — for diarrhea and nausea, disturbance of the stomach associated with pain, sluggish digestion, inflammation of the urinary tract and painful menstruation.
Externally, chamomile in powder form may be applied to promote the healing of wounds, skin eruptions, infections like boils and shingles, hemorrhoids and inflammation of the eyes, mouth and throat.
Chicory (Cichorium intybus)
A study published in the Scientific World Journal reported that most parts of the chicory plant contain a wide variety of nutrients, such as carbohydrates, proteins, vitamins (A, B1, B2, C), minerals (calcium, iron, potassium), soluble fiber, trace elements and bioactive phenolic compounds, which are responsible for the therapeutic qualities of chicory.
Inulin, coumarins, tannins, monomeric flavonoids and sesquiterpene lactones are some of the major phytonutrients found in chicory plants. The health-promoting properties attributed to chicory include antibacterial, anticancer, antifungal, anthelminthic, anti-hepatotoxic, anti-inflammatory, anti-mutagenic, antioxidative, antiviral and immune-stimulating activities.
Echinacea (Echinacea purpurea)
A study published in the journal Pharmacognosy Review reported that echinacea's bioactive components, namely, alkamides, caffeic acid derivatives, glycoproteins and polysaccharides, have antibacterial, antifungal, anti-inflammatory, antioxidant, antiviral and immune-stimulating properties.
Echinacea has long been used as a natural remedy for colds, flu and upper respiratory infections. It is useful for treating candida and other fungal infections, tumors and whooping cough. The herb is also known to boost the immune system.
Echinacea preparations are contraindicated for people with progressive systemic diseases, such as collagen disorders, leukemia and leukemia-like diseases, multiple sclerosis, tuberculosis and auto-immune diseases.
Feverfew (Tanacetum parthenium)
Also known as bachelor's buttons and wild chamomile, feverfew can help relieve inflammation that causes arthritis pain. Studies point to a substance called parthenolide as the active component of feverfew that helps relieve migraine and muscle spasms.
Feverfew is a home remedy for fever and pain. It can be added to teas or you can simply chew one of its leaves.
A poultice made from crushed feverfew leaves placed over the affected area can help with arthritis or muscle pain. It can also help reduce joint inflammation and relieve joint pain. Crush some feverfew leaves (soak them if dried) and place them directly over the joint. Cover with a clean cloth to hold them in place.
Meadowsweet (Filipendula ulmaria)
Meadowsweet flowers are high in flavonoids, but the primary constituents of the herb are salicylates, particularly salicin, salicylaldehyde and methyl salicylate. In the digestive tract, these compounds are converted to salicylic acid, a substance that is closely related to aspirin (acetylsalicylic acid).
Sweetly scented meadowsweet tea is a natural analgesic. It helps relieve colds and fever as well as pain due to digestive problems, headaches and inflamed joints. The herb is also a natural diuretic and can be used as an astringent and skin conditioner by soaking the leaves in rainwater.
Peppermint (Mentha piperita)
According to a study published in the journal Phytotherapy Research, peppermint leaves and oil can be used as medicine. Peppermint is effective against the common cold, cough, inflammation of the mouth and throat, sinus infection and other respiratory infections.
The active compounds present in peppermint leaves are rosmarinic acid and several flavonoids, primarily eriocitrin, luteolin and hesperidin. The main volatile components of peppermint essential oil are menthol and menthone. The herb has shown significant antimicrobial and antiviral activities, as well as high antioxidant, anti-tumor and anti-allergenic potential. (Related: Learn how to grow these 8 medicinal plants in your indoor garden.)
Yarrow (Achillea millefolium)
A popular folk medicine, yarrow contains flavonoids that increase saliva and stomach acid production to help with digestion. Alkaloids like azulene extracted from the flowers and leaves of yarrow have also been reported to have anti-inflammatory and analgesic activities. Yarrow can help relax muscles in the intestine and uterus and relieve menstrual and stomach cramps.
Yarrow essential oil is well-known for reducing inflammation. It is also great for relieving skin issues, such as burns, eczema, insect bites and rashes, because of its a cooling, soothing effect.
Grow medicinal plants in your backyard so you can have easy access to powerful natural remedies when SHTF.
Watch the video to learn about 30 medicinal plants the Native Americans used on a daily basis.
This video is from the Dilieze channel on Brighteon.com.
Join the conversation about this article at Late Preppers.
More related stories: