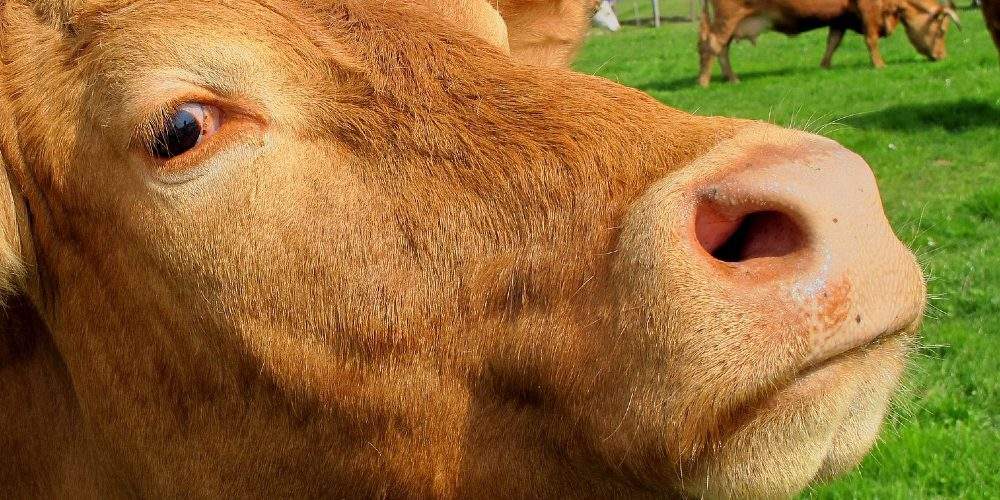 Americans need to be prepared to eat a lot less beef, because the size of the national cattle herd is steadily shrinking. And of course this is happening in the context of a much larger crisis. As I detailed in a previous article, even CNN is admitting that we are currently in the midst of "the worst food crisis in modern history". But even though children are literally dropping dead from starvation on the other side of the planet, a lot of people here in the United States refuse to take this crisis seriously. As long as their stomachs are full they think that everything is just fine. But the truth is that conditions are also starting to get tight here in the United States.
According to the latest biannual report from the USDA, the number of beef cows in this country has fallen to the lowest level since 1962…
The USDA's biannual cattle report showed that, as of Jan. 1, 2023, there is a 89.3 million head inventory — which is three percent lower than the total from a year ago and the lowest since 2015. Of that number, 38.3 million cows and heifers have calved.

Additionally, there are 28.9 million beef cows, which are those explicitly bred for slaughter and meat sales, as of the start of this year — which is down nearly four percent from last year and the lowest the agency has recorded since 1962.
In 1962, 184 million people lived in the United States.
Today, that number has risen to 331 million.
So we have a problem.
But even though beef prices have been soaring, most Americans don't realize the gravity of this shortage yet because we are still eating cattle that were slaughtered some time ago.
And according to livestock economist Kenny Burdine, "cattle production's downward trend does not seem like it will reverse in 2023"…
University of Kentucky's Kenny Burdine and James Mitchell, extension livestock economist for the University of Arkansas System Division of Agriculture, recently explained that "There was no question that the beef cow herd had gotten smaller" and that the cattle production's downward trend does not seem like it will reverse in 2023."

"There is a pretty substantial biological lag in the beef supply chain," Mitchell noted. "What consumers experience at the grocery store is a product of what cattle producers were going through a year or two ago. It takes about two years for a new calf to become the steak on your dinner plate."
The corporate media is already calling beef "a luxury meat", and prices are inevitably going to go a lot higher in the months ahead.
So if you love beef, you should stock up now.
Meanwhile, food shortages continue to intensify all over the globe.
In Yemen, literally millions of children "suffer from acute malnutrition" at this point…
The Global Hunger Index currently ranks Yemen the worst in the world for level of hunger. Millions of Yemeni children, in some areas as many as 95% according to doctors in those areas that I spoke to, suffer from acute malnutrition.

The resulting stunted physical development had me convinced that I was in a kindergarten classroom when in fact I was meeting with eight and nine-year-olds. And those children were, as a colleague unnervingly put it, "the lucky ones."
In North Korea, ordinary citizens are "reportedly dropping dead on the streets every day" due to the severe famine that is taking place in that nation…
THIS is the moment Kim Jong-un and his cronies gorged on popcorn and champagne as North Korea faces the worst famine in three decades.

Stockpiles of food are dwindling fast in the secretive state, and dozens of malnourished North Koreans are reportedly dropping dead on the streets every day.
In Somalia, the "longest and most severe" drought in that country's history has produced unprecedented suffering…
About 1.3 million people, 80 percent women and children, have been internally displaced in Somalia by the drought sweeping the Horn of Africa. After five consecutive poor rainy seasons, the ongoing drought has already become the longest and most severe in Somalia's recent history.

Close to 23 million people are thought to be highly food insecure in Somalia, Ethiopia and Kenya, according to a food security working group chaired by the UN Food and Agriculture Organization and the regional Intergovernmental Authority on Development.
Sadly, most of us in the western world don't care about poor people on the other side of the globe.
So let me give you an example from the western world.
In the UK, the largest supermarkets are now strictly rationing many fruits and vegetables…
The UK's largest supermarket, Tesco, and discounter Aldi have said they are putting limits of three per customer on sales of tomatoes, peppers and cucumbers.

Asda has capped sales of lettuces, salad bags, broccoli, cauliflowers and raspberry punnets to three per customer, along with tomatoes, peppers and cucumbers.

And Morrisons has set limits of two on cucumbers, tomatoes, lettuces and peppers.
And it is being reported that approximately 22 percent of all British households "skipped meals or even fasted for a whole day in January"…
A British NGO has warned that as many as four million children are now in food poverty amid the ongoing cost-of-living crisis.

The survey on behalf of the Food Foundation, an NGO which promotes healthy eating, found that 22 percent households said they had skipped meals or even fasted for a whole day in January this year, an increase on the 12 percent reporting the same at the start of last year.
This is really happening.
But it can be really easy for those that still have plenty of food to turn a blind eye to the suffering of others.
Sadly, this is just the beginning.
As I prove in my new book, global food production will drop precipitously in the years ahead no matter what our leaders do now.
We are running out of top soil, fertilizer supplies will become insanely tight in the years ahead, and trillions of extremely small particles of plastic are literally raining out of the sky on farms all over the planet.
Many of our leaders understand what is going to happen, but they don't want to alarm the general public.
Those that are wise will see what is happening and will get prepared.
Unfortunately, most of the population continues to assume that everything will magically work out just fine somehow, and so they will not be ready for the horrors that are ahead of us.
Editor's Note: This is just another reason Americans need to be stocking up on frozen AND freeze-dried beef.
***It is finally here! Michael's new book entitled "End Times" is now available in paperback and for the Kindle on Amazon.***
About the Author: My name is Michael and my brand new book entitled "End Times" is now available on Amazon.com. In addition to my new book I have written six other books that are available on Amazon.com including "7 Year Apocalypse", "Lost Prophecies Of The Future Of America", "The Beginning Of The End", and "Living A Life That Really Matters". (#CommissionsEarned) When you purchase any of these books you help to support the work that I am doing, and one way that you can really help is by sending copies as gifts to family and friends. Time is short, and I need help getting these warnings into the hands of as many people as possible.
I have published thousands of articles on The Economic Collapse Blog, End Of The American Dream and The Most Important News, and the articles that I publish on those sites are republished on dozens of other prominent websites all over the globe. I always freely and happily allow others to republish my articles on their own websites, but I also ask that they include this "About the Author" section with each article. The material contained in this article is for general information purposes only, and readers should consult licensed professionals before making any legal, business, financial or health decisions.
I encourage you to follow me on social media on Facebook and Twitter, and any way that you can share these articles with others is definitely a great help. These are such troubled times, and people need hope. John 3:16 tells us about the hope that God has given us through Jesus Christ: "For God so loved the world, that he gave his only begotten Son, that whosoever believeth in him should not perish, but have everlasting life." If you have not already done so, I strongly urge you to invite Jesus Christ to be your Lord and Savior today.
Article cross-posted from The Economic Collapse Blog.